This page contains examples of only a few of the cases which our office have completed over the past 38+ years.
Is it true, as some TV and newspaper ads state, that implants AND teeth can be placed in one day?
Yes, but only for an extremely small percentage of cases. Over 95% of the time, after the implant is placed, the patient must wait a minimum of 2-3 months for bone healing (osseo-integration) before anything can be attached to the implant. If placed too early the implant can fail. (Read the fine print in the ad)
-We have never and never will use overseas dental laboratories. Our dental labs are here in Lake County and all of our gold allows and porcelain are made in the United States. we never use non-porcelain alloys unless one of our patients is allergic to gold.
All new patients who schedule for a routine cleaning, exam and x-rays and mention this offer will receive
$15.00 off
of the normal charge for these services.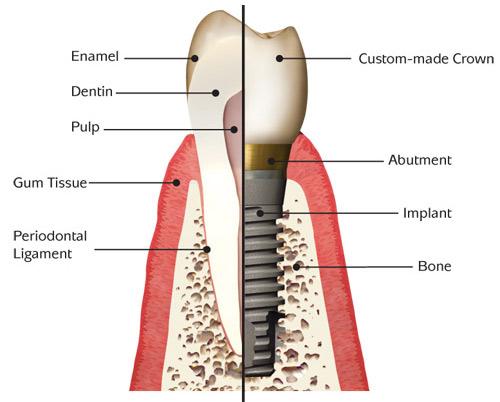 All established patients who mention this offer will receive a 7% discount off of their existing balances for each new patient referral that has been seen by appointment at the office.
Call now to make an appointment! (847)-623-2340 or email us at drarsenm@sbcglobal.net